Things First Time Home Buyers Need to Know
Hire a Buyer's Agent
One reason why some people may think that they don't need a buyer's agent is because they don't understand how a buyer's agent represents them throughout the home buying process. A buyer's agent has experience within the location that you are searching. They know about schools, flood plains, shopping, flight patterns if the home is near the airport and much more. A buyer's agent can help you find homes that fit within your price point. This agent is legally obligated to represent you, the buyer. They will negotiate contracts and walk you through the entire home buying process. Their loyalty lies with you. Your buyer's agent knows all of the ins and outs of the entire buying process and can help you with every step along the way including taking you on home tours, previewing the properties for you, and helping you find movers, attorneys, and inspectors. A great buyer's agent is an invaluable tool.
Hire a Mortgage Professional
Buying a new home can be a daunting endeavor. However, if you have the right mortgage broker, they can help guide you and educate you about the many different types of loans available in the market today. Once you are armed with information, you will feel much more secure in your home search. Your buyer's agent should be able to suggest a reputable mortgage broker with whom they have worked and trust. A mortgage broker will investigate your financial history to ensure that your search is focused in the correct price range. They will also give you your pre-approval letter. Obtaining this letter allows you a better enjoyment of your home search because you can make an offer without worries over last minute disqualifications.
Go Out and Find Your Home
Go out and find your home. It sounds simple doesn't it? However, there are some common blunders that will keep first time home buyers from finding a home that is truly right for them. For example, many first time home buyers believe that they will find the "perfect" home. Finding a "perfect" home as a first time home buyer is rare. Being a first time home buyer often means that you need to have vision. You may not be able to check off every single item on your dream home wish list. Perhaps you will have to live with out dated decor, old carpeting, or maybe the kitchen countertops aren't granite. But, it is important to understand that there are very few cosmetic issues that can't be changed. Some of these issues can even be negotiated into the contract by your buyer's agent. Renovation loans also may be able to provide the funds for the desired changes. On the opposite end of the spectrum it can also be dangerous to fall in love with a specific home. Try to keep an open mind. If you fall in love with a home based on emotional factors, it can lead you to lose focus of other issues with the home that may be hard to deal with once you are actually living in it.
Make Offer and Go Under Contract
This is another area where it is a great help to have a buyer's agent. A buyer's agent can search out market comparables in the area where the home you've decided upon is located. What this means is that they will research the recent selling prices of other homes in the area. With this information, you can make an educated decision about how much you want to offer for the home. Negotiating is a great tool when buying a home. However, many first time home buyers expect to get a certain percentage off of the asking the price which may not be realistic. This is another way that knowing the comparable information for the area will come in handy. If the home is priced fairly based on the rest of the market, you may not be able to negotiate the price of the home as low as you might hope.
Hire an Inspector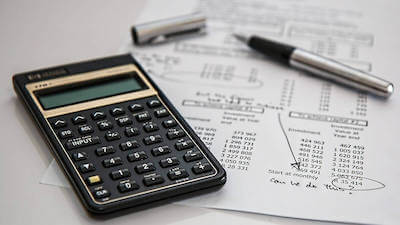 A full inspection is a crucial part of buying a home. Inspections usually average around $500 and they are money well spent. No matter how great a home may appear to the naked eye, there can be many different underlying issues that could end up causing you undue stress that could be avoided by a full inspection. If issues are found during the inspection, your buyer's agent can ask for them to be fixed by the seller before the sale of the home closes. If the issues are too large, you may have saved yourself from many future headaches. An inspection riddled with grandiose problems may be your signal to continue your home search. Your buyer's agent will be able to guide you to a reputable inspector.
information provided by I Buy Houses Knox